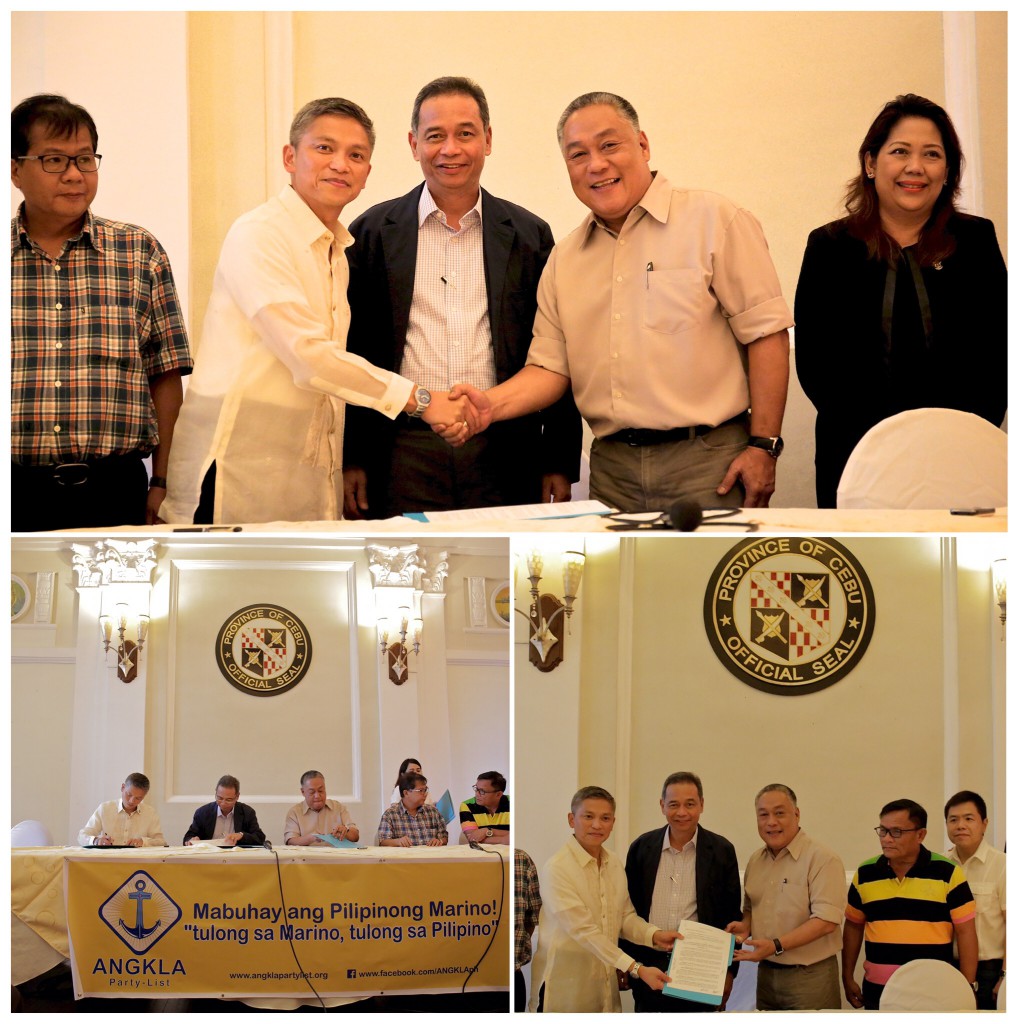 ANGKLA's Congressman Jess Manalo witnessed another significant development unfold on 17 December 2015 in Cebu, when Province of Cebu and Maritime Industry Authority (MARINA) clinched the Contract of Usufruct in Lahug, Cebu. The heads of both parties through Provincial Governor Hilario Davide III and Administrator Maximo Mejia, Jr. respectively signed the agreement which allows MARINA to use at least 2,000 sqm parcel of land owned by the province of Cebu to construct and house one of its regional processing centers.
Both parties acknowledged the pivotal role played by ANGKLA in transforming this long sought plan of creating a MARINA processing hub in the region into a reality. Cong Manalo exerted all efforts not only to bridge Cebu and MARINA to come into terms in identifying the location of the intended MARINA centre, but more importantly, to successfully secure sufficient funding now allotted to the Department of Public Works and Highways under the General Appropriations Act of 2016, specifically for the construction of the MARINA processing center to commence next year.
The construction of the centre aims to provide comfort for, as well as to speed up the, processing of seaman's books and certification requirements of Cebuano and other Filipino seafarers in the region. Cong Jess is optimistic this project will largely help decongest the processing of certificates in the MARINA main office.